Paul Walker e Jordana Brewster spaventati nella nuova foto di Fast and Furious 6
Universal Pictures sembrava che in questi ultimi giorni avesse preso una piccola pausa dalla lista degli aggiornamenti riguardanti Fast and Furious 6, una vera novità visto che c'è stato un vero tour de force di aggiornamenti finora.
Beh dopo la quiete torna la tempesta, questa sera il profilo ufficiale su twitter di Universal Pictures ha twittato una nuova immagine tratta dal film che vede protagonisti Paul Walker e Jordana Brewster.
Fast and Furious 6 (Fast Six) arriverà nelle sale Usa il 24 maggio 2013 per la regia di Justin Lin, nel cast Vin Diesel, Tyrese Gibson, Paul Walker, Dwayne Johnson, Gina Carano, Jordana Brewster, Michelle Rodriguez e Luke Evans.
Dopo che la rapina a Rio di Dom (Vin Diesel) e Brian (Paul Walker) ha rovesciato l'impero di un malavitoso e i due hanno lasciato la loro banda con 100 milioni di dollari, le tracce dei nostri eroi si sono perse in giro per il mondo. Ma la loro impossibilità a tornare a casa e la loro necessità di vivere costantemente in fuga le loro vite sono incomplete. Nel frattempo, Hobbs (Dwayne Johnson) ha seguito una organizzazione di esperti piloti mercenari assolutamente letali attraverso 12 paesi; il loro capo (Luke Evans) viene aiutato da uno spietato braccio destro che si rivela essere l'amore perduto che Dom credeva morto: Letty (Michelle Rodriguez). L'unico modo per fermare questa banda di criminali è affrontarla sulla strada, e così Hobbs chiede a Dom di rimettere insieme il suo team d'elite a Londra. Il compenso? Il perdono per tutti, in modo che ognuno possa tornare a casa dalla sua famiglia.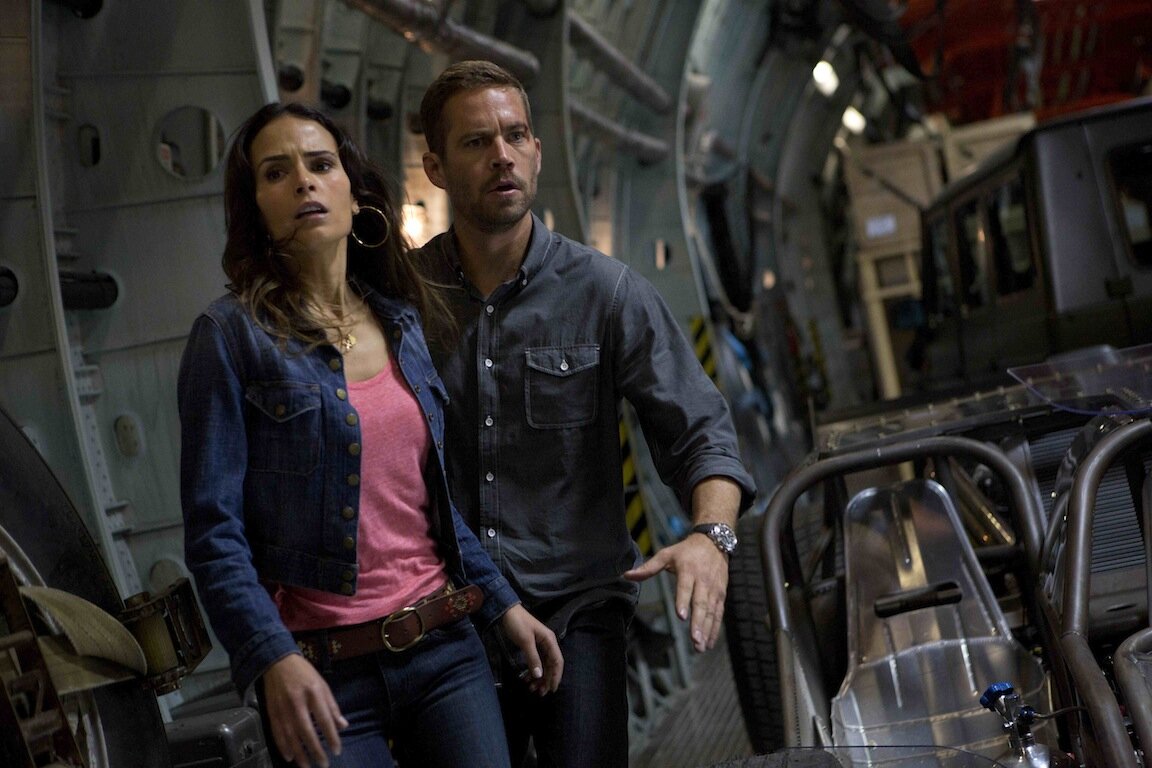 Fonte: Universal Pictures